March 19, 2015 at 2:28 pm
#4750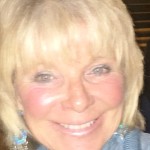 Mari – Administrator
Keymaster
I like Don Webb too…met him at Cedar Lake Conference.
If you do not have a church to go to….one may simply have communion at home….and it can be as often as you come together to eat!  This is what the word of God says….
So, as a family, at dinner…share a bite of bread…a bit of grape juice or wine…and read the Bible verses in memory of Christ and then have your dinner.  This is a wonderful thing to do as a family….the husband is the head, if he is not home, the mother…or young son or daughter!  We are not priests…we are all members of the body of Christ.   Interesting the freedom to have relationship with Christ…not only alone, but as members of the body of Christ…as a family….